Marble Fudge Ice Cream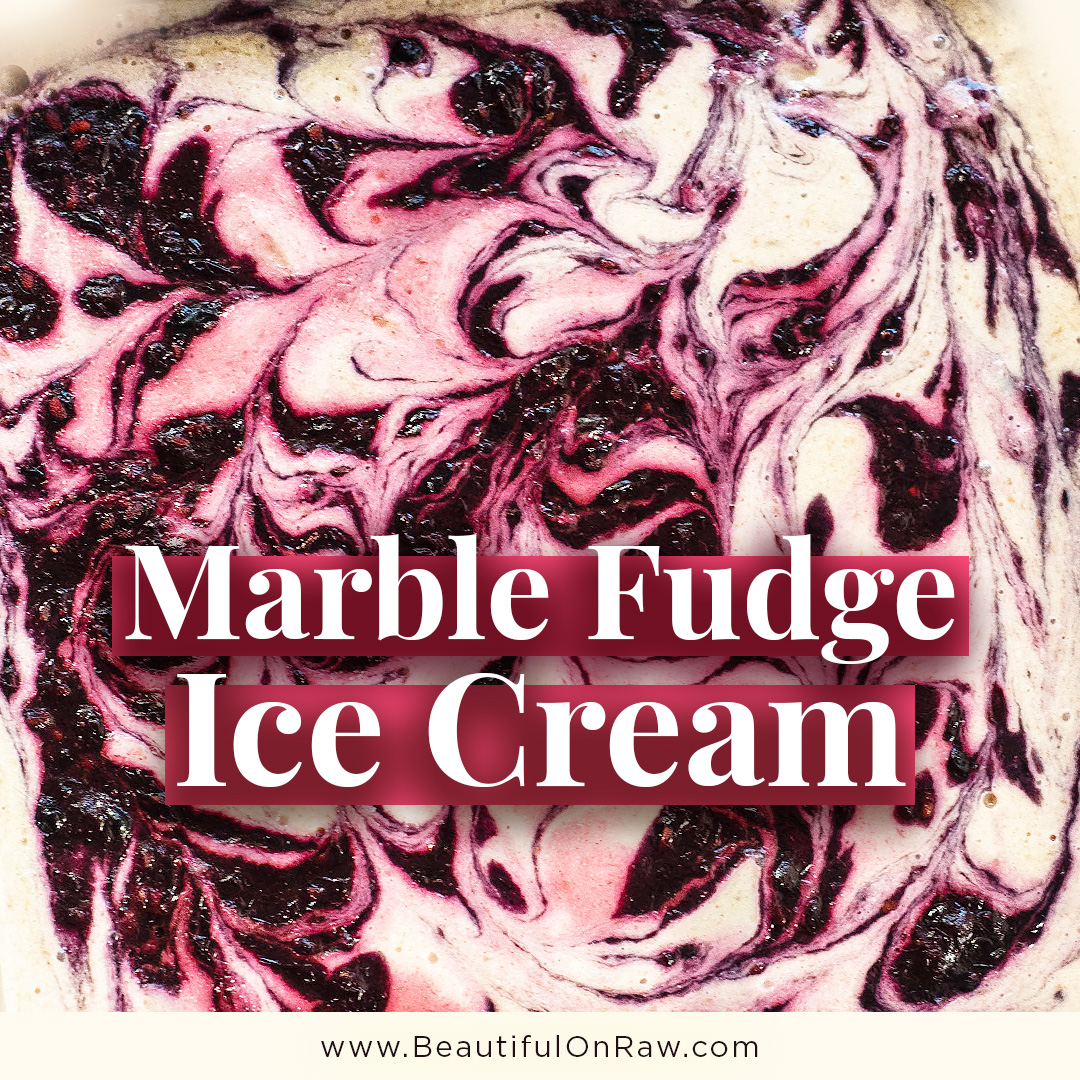 The recipe is very simple, but the unusual marble pattern gives it a charm. Treat yourself with delicious ice cream!
Recipe Author: Beautiful On Raw
Preparation Time:
Serves: 6
---
Ingredients:
3 ripe bananas
5 dates, pitted
1 cup cashews, soaked overnight
1/2 cup coconut milk
1/2 cup berries (blackberries, strawberries)

Directions:

Combine the bananas, cashew, dates, and coconut milk in the food processor and process until creamy. Pour the mixture into a freezer-safe container. Set aside.
Puree the berries with a hand blender. Pour the berries into the creamy ice cream mixture and, using a wooden pick, swirl together, forming a marble effect. Put in the freezer for at least 6 hours. Serve with fresh berries.
Ingredients: coconut milk, banana, dates, cashew, strawberry, blackberry
Recipe Type: Dessert