Pick-Me-Up Juice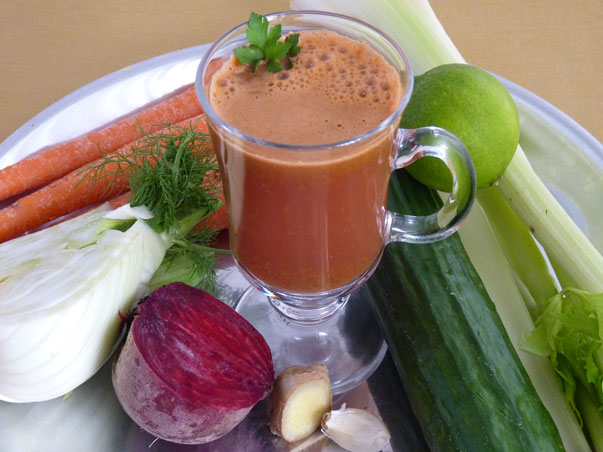 The carrots and beets will wake up your taste buds in the morning, while the garlic and ginger will ensure you will be well protected from whatever "bug" happens to be floating around this time of year.
Recipe Author: Beautiful on Raw
Preparation Time: 20
Serves: 2
---
Ingredients:
½ of a fennel bulb
1 clove garlic, peeled
½ inch ginger root, peeled
4 celery stalks, including leaves
¾ of a long English cucumber
1 small beet
1 peeled lime
4 carrots
Wash or scrub the produce, cut into chunks and juice. Strain to remove remaining pulp, and serve.
Ingredients: beetroot, carrot, celery, cucumber, fennel, garlic, ginger root, lime
Recipe Type: Juice