Raw Carrot-Coconut Truffles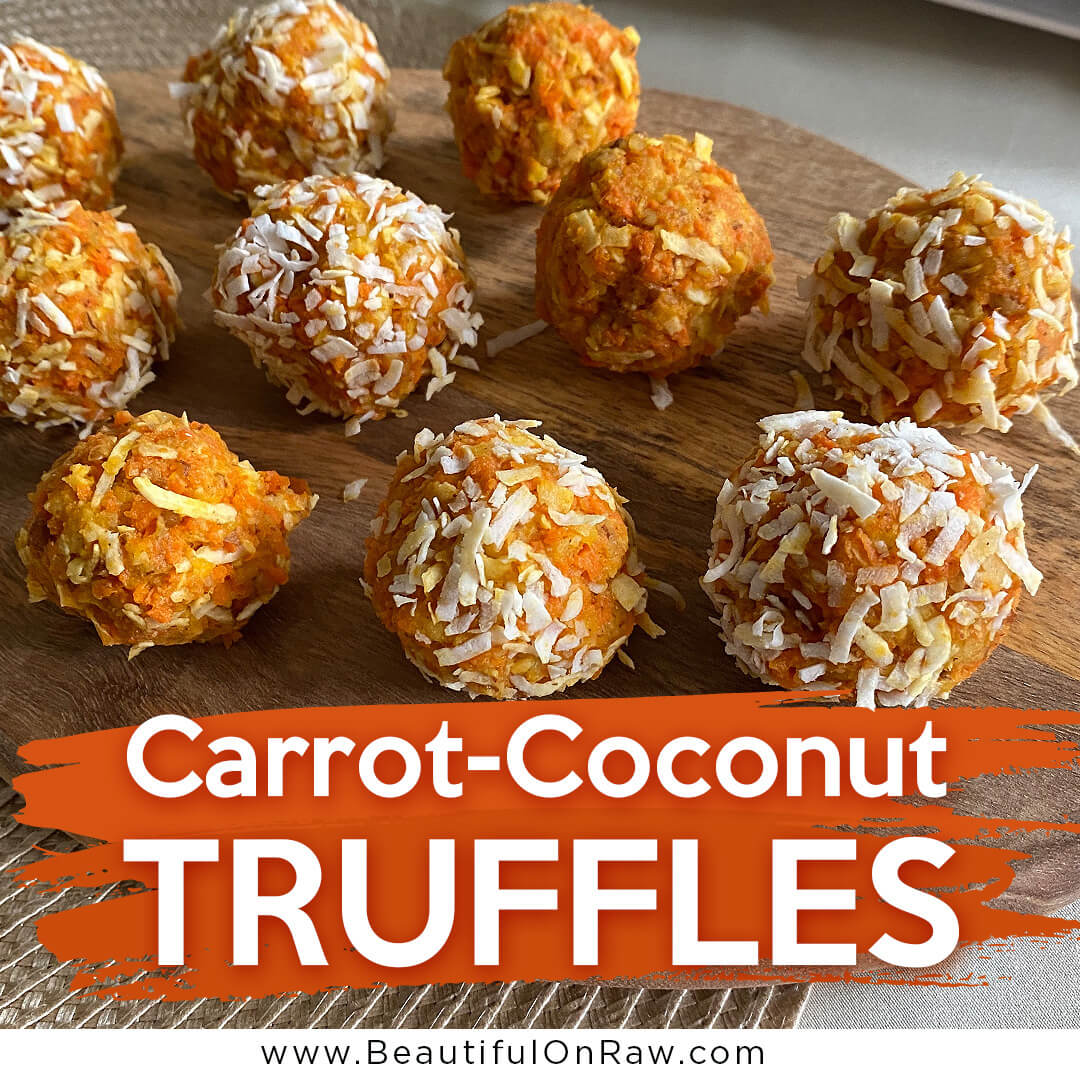 An all-natural sugar-free sweet dessert treat.
Recipe Author: Beautiful on Raw
Preparation Time: 40 min
Serves: 3
---
Ingredients:
½  cup shredded carrot
⅓  cup raw pecans
3 Tbsp raw honey
3 Tbsp raw coconut butter
¼ cup shredded coconut pinch of salt
⅓  tsp cinnamon ¼ tsp nutmeg
Chop carrots into large pieces and place in a food processor. Pulse until finely smooth. Add in pecans and shredded coconut. Process until smooth. Then put the mixture in a bowl and blend in the honey, spices, and melted coconut butter. Take the mixture and roll into balls. Place these on a silicone mat or wooden board. Freeze for 20 minutes or refrigerate for at least one hour. You can store these dessert "truffles"  in the fridge for up to a week. 
Ingredients: carrot, pecans, raw honey, coconut meat, shredded coconut
Recipe Type: Dessert