Raw Christmas Cheese Balls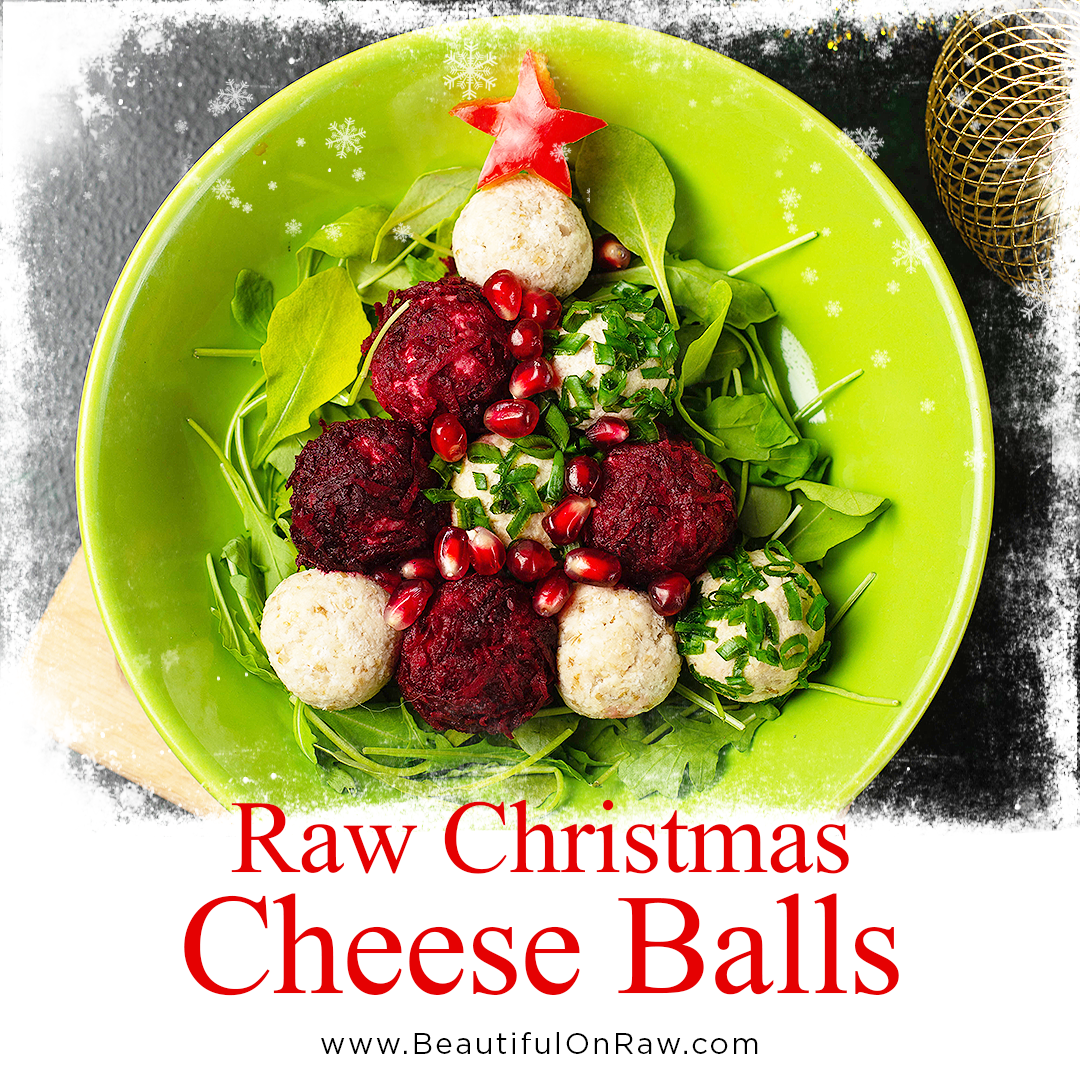 This raw appetizer makes a superb decoration for the Christmas table—merry and bright and oh-so festive…
Recipe Author: Beautiful On Raw
Preparation Time:
Serves: 10
---
For 10 balls…

Ingredients:
1/2 cup cashews, soaked overnight
1/2 cup macadamia nuts, soaked overnight
1/4 tsp garlic powder
pinch of sea salt
1 Tbsp lemon juice
2 Tbsp grated beetroot
2 Tbsp minced chives
1 cup baby arugula
Pomegranate seeds for decoration.
Directions:
In a food processor, pulse nuts with lemon juice, garlic powder, and sea salt until sticky. Add water as needed. Form 10 small balls. Roll some in beets grated on a fine grater, some in minced chives. Lay a pillow made of baby arugula on a serving plate and lay out the balls on top in the shape of a Christmas tree. Decorate with pomegranate seeds and serve.
Ingredients: cashew, macadamia nuts, garlic powder, beetroot, Arugula
Recipe Type: Appetizer