Onion Rings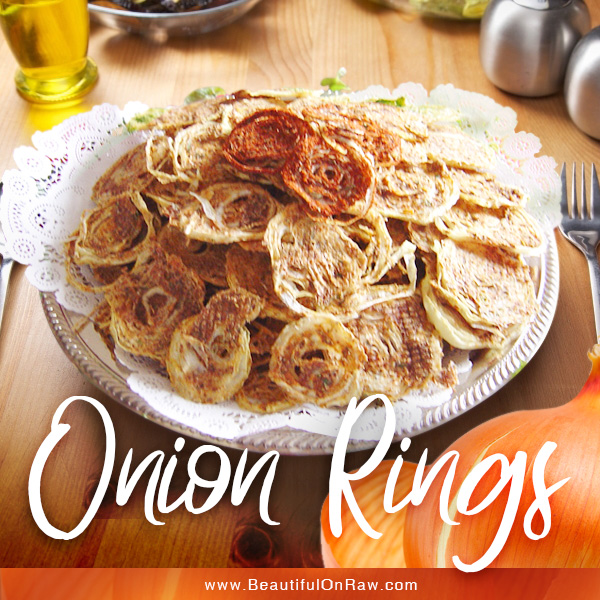 Who doesn't love crispy onion rings? You can eat raw and have onion rings too. Here's how. 
Recipe Author: Beautiful On Raw
Preparation Time:
Serves:
---
6 ears fresh yellow corn
1 cup sun-dried tomatoes, soaked for an hour
1 cup pistachios, soaked overnight
Water, as needed
1 large sweet onion
1 tsp paprika to taste
Cayenne pepper to taste
Sea salt to taste
Cut corn off each cob and place in a blender or Vita-Mix. Add sun-dried pistachios, paprika, cayenne pepper, sea salt, and some water if needed. Blend to the consistency of pancake batter. Thinly slice sweet onion and separate the rings. Dip each onion ring into the corn batter and place on a mesh dehydrating sheet. Dehydrate for one to two days.
Ingredients: corn, onion, pistachio, sundried tomato
Recipe Type: Appetizer