Strawberry Chocolate Ice Cream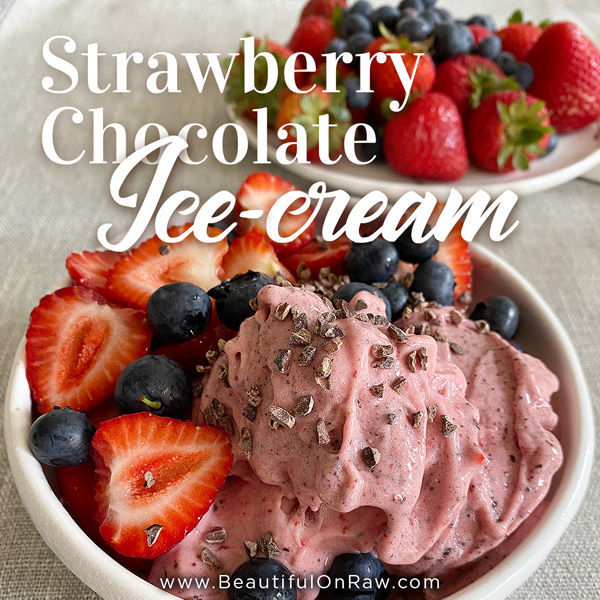 Making traditional ice cream at home is more than a bit of fuss. Plus it's not healthy! But here's a refreshing creamy dessert—perfect for summer—to treat yourself or surprise your children.
Recipe Author: Beautiful on Raw
Preparation Time: 15 min
Serves: 2
---
Ingredients:
1 cup frozen strawberries
2 cups frozen bananas
½ cup coconut cream
3-4 Tbsp raw cacao nibs
berries and cacao nibs for serving
Сhop the bananas and strawberries. Freeze them overnight or for 5-6 hours. Then add frozen bananas, strawberries, coconut meat and cocoa nibs to the blender. Blend until smooth.
The texture of ice cream should be thick, so add more bananas if you need to. Serve right away with berries and cocoa nibs. You can also keep the ice cream in the freezer for 10 to 15 minutes before serving.
Ingredients: strawberry, banana, coconut meat, carob powder
Recipe Type: Dessert