Raw Red Velvet Doughnuts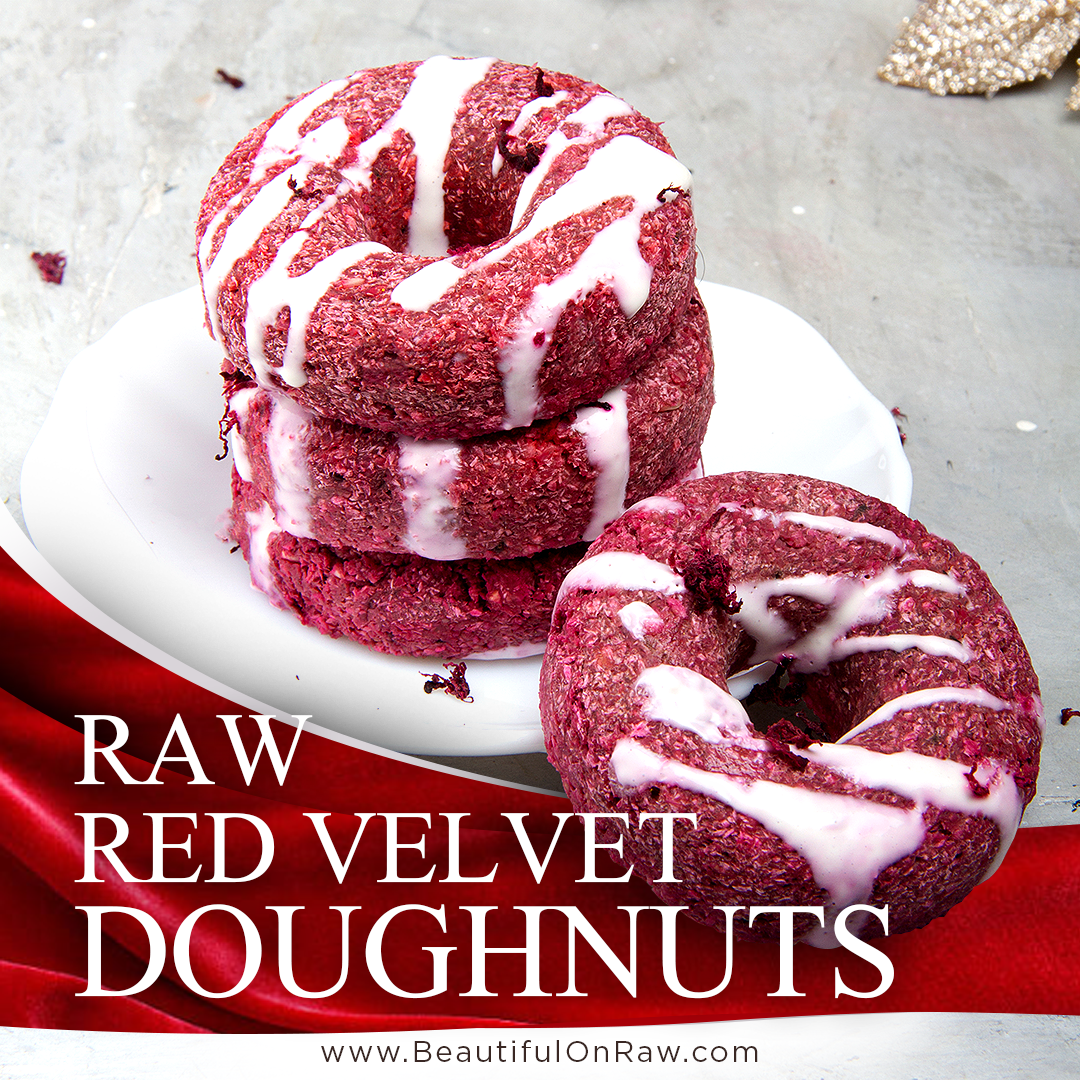 Donuts are a very delicious dessert to share with the family, and red velvet food catches my attention a lot. Still, knowing that they only use coloring, I have looked for other options to make my own colorful, but healthy foods, and that is how these red-style donuts emerged Velvet with beet, banana, and oatmeal that are delicious and healthy.

Note: You will need a silicone mold for the donuts and a dehydrator.
Recipe Author: Beautiful On Raw
Preparation Time: 10 mins
Serves: 4
---
Ingredients:

For donuts
1-1/2 cup (120 g) oats flour
3/4 cup coconut flour
1 (80 g) raw banana
1 (50 g) beetroot
For glassing
3 Tbsp of coconut oil
2 Tbsp of coconut milk
5 drops of Stevia
Directions:
In a bowl, add coconut flour and oatmeal; integrate them well with a spoon. When they are perfectly integrated, add the banana cut into pieces, and crush it with a fork, trying to combine all the flour. When all the flour combines with the banana, you will get a mixture with a consistency similar to that of the plasticine; it will be moldable.

Peel the beet and grated it on the thinner side of your cheese grater. Add the grated beet to the dough. And with your hands knead vigorously until you get an intense pink color throughout the dough. This mixture is sweet for the banana, but if you want to accentuate the flavor, you can add a few drops of Stevia and a few drops of lemon.

Divide mixture into four equal portions and place the mixture at the bottom of the mold, press with your fingers towards the bottom so that it is distributed evenly throughout the mold.

For this recipe, the best option is to have a dehydrator because donuts must be dry on the outside and soft inside. Ideally, the dehydrator should be used for about six hours.

While the donuts are dehydrated, integrate all the glaze ingredients in the blender. Then place the glaze on a small pastry bag and decorate the donuts.
Ingredients: oats, banana, beetroot, coconut flour, stevia
Recipe Type: Dessert