Banana Berry Tropical Freeze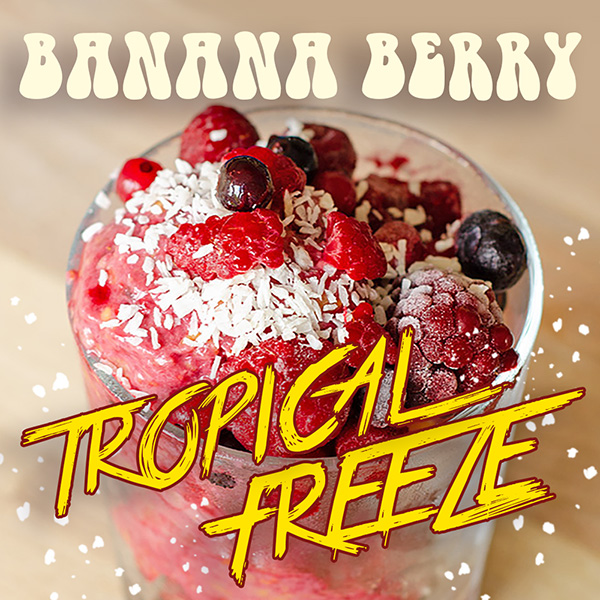 This recipe works with most any kind of berries, frozen or fresh. Try your own variations as well. 
Recipe Author: Beautiful on Raw
Preparation Time: 15 min
Serves: 2
---
Ingredients:
2 bananas
2 Tbsp raw honey (or agave nectar)
½ cup berries
¼ cup shredded coconut
2 Tbsp almond butter
extra berries to decorate extra coconut to decorate
Directions:
In a bowl, mash the bananas. Add in raw honey, berries, grated coconut, and almond butter. Mix well. Alternatively, you can mix them in a blender or food processor. Place the mixture in the freezer for about an hour or until you get a smooth ice cream texture. Scoop the ice cream into serving dishes. Serve with berries and coconut.
Ingredients: banana, shredded coconut, berries, almond butter
Recipe Type: Dessert