Apricot – Carrot Soup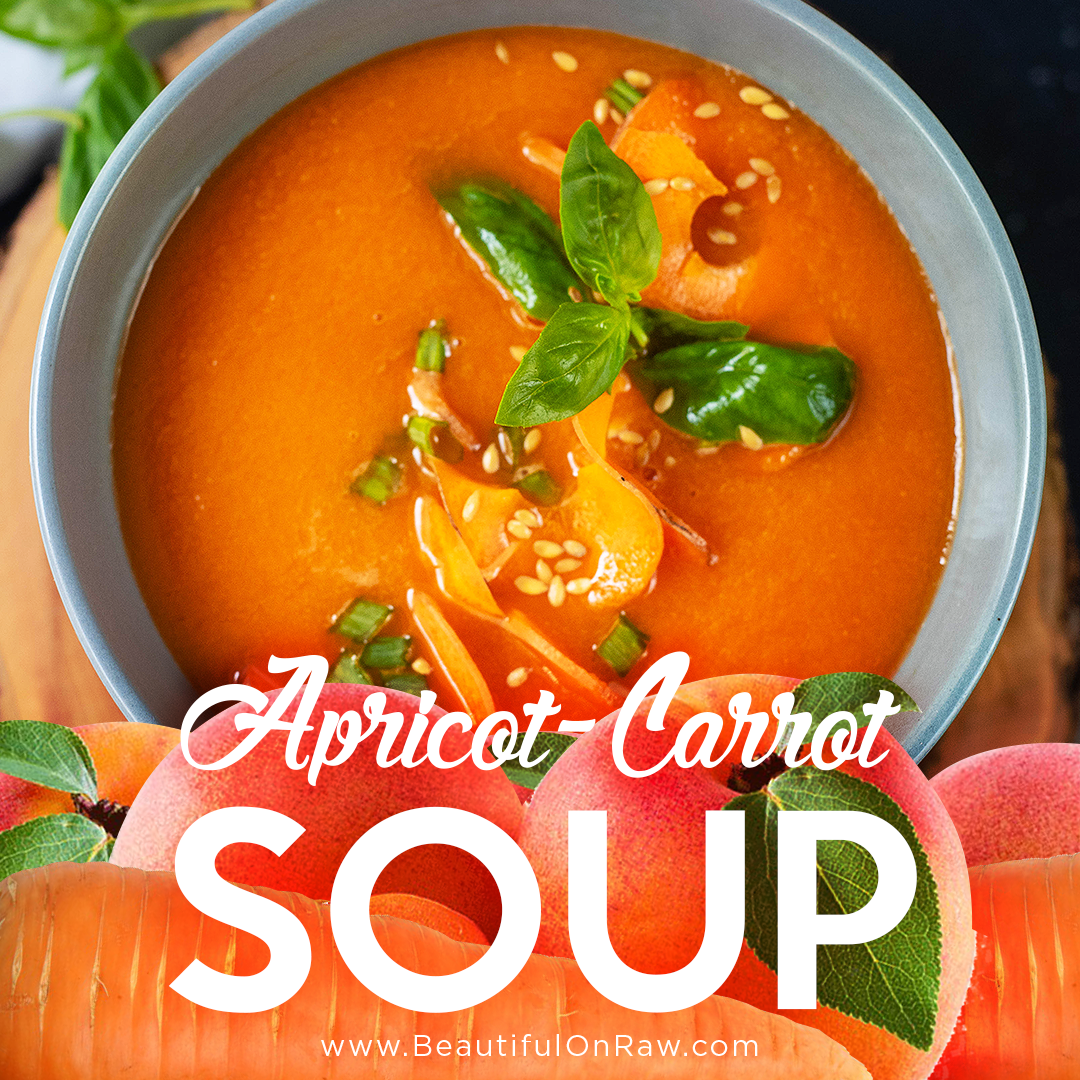 Apricot gives this recipe a smooth, pleasant texture, with fresh, piquant notes of ginger.
Recipe Author: Beautiful On Raw
Preparation Time: 15 min
Serves: 2
---
Ingredients:
3 large carrots, peeled
4 ripe apricots        
2 Tbsp avocado oil
1/2 cup water (or a little more, for a thinner texture)
1/2-inch piece of fresh ginger
sea salt to taste
Flax seeds and snipped chives for decoration
Directions:
Combine all the ingredients in a food processor until creamy. Add more water as necessary. Decorate with snipped chives and flax seeds. Cool in refrigerator if you desire. This soup may be served anywhere from room temperature to chilled—it's delicious all along the way!
Ingredients: apricot, carrot, ginger root, flax seeds
Recipe Type: Soup