Cauliflower Cream Soup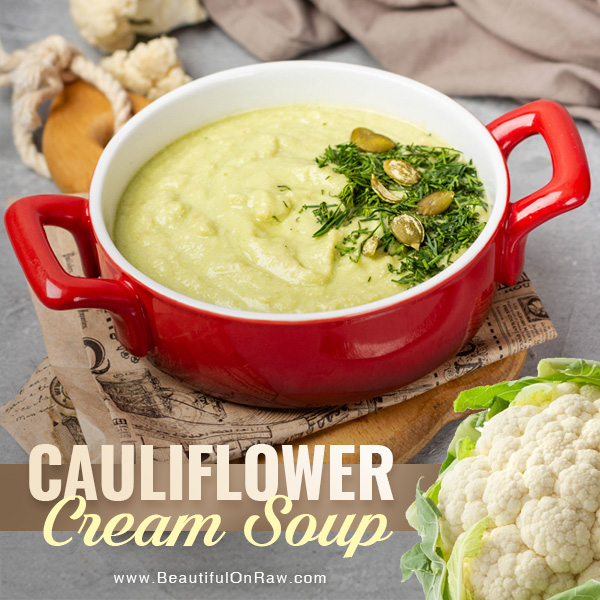 Cauliflower is rich in calcium, boron, iron, and other minerals. It is reputed to have cancer-fighting nutrients in the form of antioxidants. These compounds appear to stop enzymes from activating cancer-causing agents in the body, and they increase the activity of enzymes that disable and eliminate carcinogens.
Researchers suggest that a high intake of cruciferous vegetables helps decrease the risk of certain cancers. Here's an easy way to add cauliflower to your diet.
Recipe Author: Beautiful On Raw
Preparation Time: 20 min
Serves: 2
---
Ingredients:
2 cups cauliflower, chopped in chunks
1 medium avocado
1⁄2 cup sunflower seeds, soaked overnight
1 tablespoon raw honey
2 tablespoons lemon juice
2 cups water
2 tablespoons fresh dill, chopped
sea salt to taste
Blend all ingredients except dill in a blender or Vita-Mix. Garnish with dill before serving.
Ingredients: cauliflower, avocado, sunflower seeds, honey, dill
Recipe Type: Soup