Cilantro Pesto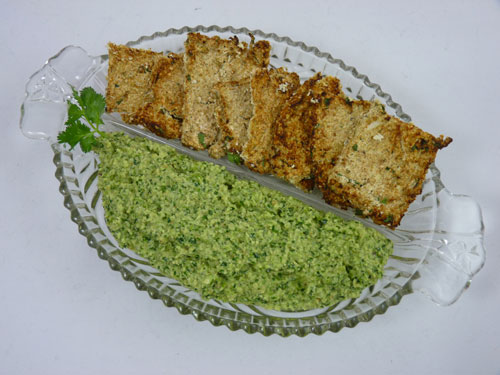 Serve this versatile pesto with dehydrated crackers, slices of cucumber, zucchini, carrot sticks and celery stalks, or use as a sauce for zucchini spaghetti.
Recipe Servings: 2
Recipe Total Time: 15
Ingredients: •    1 big bunch of fresh cilantro, chopped •    1 cup walnuts, soaked overnight •    2 cloves garlic •    ¼ cup cold-pressed olive oil •    Juice of 1 lemon •    ½ tsp. Celtic sea salt or to taste In a food processor, combine all of the ingredients and blend until mixture becomes creamy. If using as a sauce, add a little water to the blender to reach the desired sauce consistency.