Fresh Green Rolls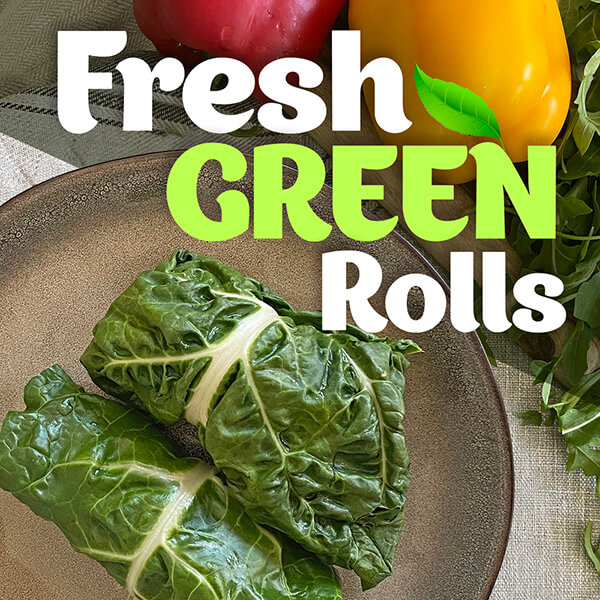 We must include foods of different colors in our diet, but the color green seems to be special for the human body. A generous supply of green vegetables in our daily menu is another must for boosting your immune system. 
The human body thrives on large quantities of chlorophyll, which green vegetables provide in abundance. Chlorophyll from greens is the greatest component in the healing process. Chlorophyll will make your breath sweet and eliminate the need for deodorant.
Try these refreshing summer rolls with bountiful portions of seasonal vegetables.
Recipe Author: Beautiful on Raw
Preparation Time: 25 min
Serves: 2
---
Ingredients:
2 leaves of collard greens
¼  medium carrot
¼  celery stalk
⅕  yellow pepper
⅕  red pepper
¼  cucumber
Sauce:
1 Tbsp almond butter
2 Tbsp of lemon juice
1 Tbsp of raw honey
pinch of cayenne pepper
pinch of ginger powder
salt to taste
Chop all the vegetables into thin strips. Wash the collard greens thoroughly and dry. Make the sauce. Place the vegetables on the collard greens and pour the sauce on top. Roll up and enjoy these tasty guys fresh!
Ingredients: collard greens, carrot, celery, yellow bell pepper, red bell pepper, cucumber, almond butter, lemon juice
Recipe Type: Main Course