Green Sunshine Kale & Mango Salad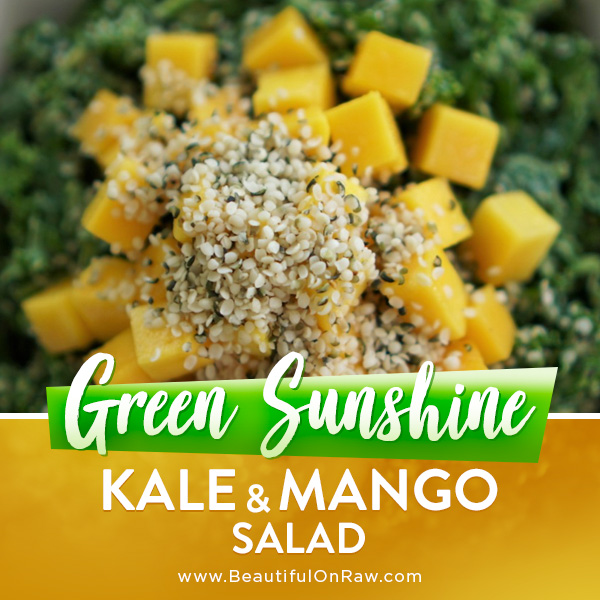 Mango, kale, lemon, and avocado blend and swirl in this "massaged" mix of flavors. A mélange you're sure to enjoy!
Recipe Author: Beautiful On Raw
Preparation Time: 15 min
Serves: 2
---
Ingredients:
ž   1 bunch of kale
ž   2 Hass avocados
   lemon juice (from ½ lemon)
   3 Tbsp. olive oil
   sea salt and black pepper to taste
   ½ cup of hemp seeds
   1 small mango
Directions:
Strip Kale leaves from the stems, discard stems, and cut leaves into small pieces. Take avocado and kale and smash them with olive oil, lemon, pepper, and salt. Combine avocado with kale, massage it well with your hands until mixed evenly. Add hemp seeds, mix in mango slices or just put them on top of the salad. Enjoy!
Ingredients: leaves of kale, mango, avocado, lemon, hemp seeds
Recipe Type: Salad