Greens and Kiwi Salad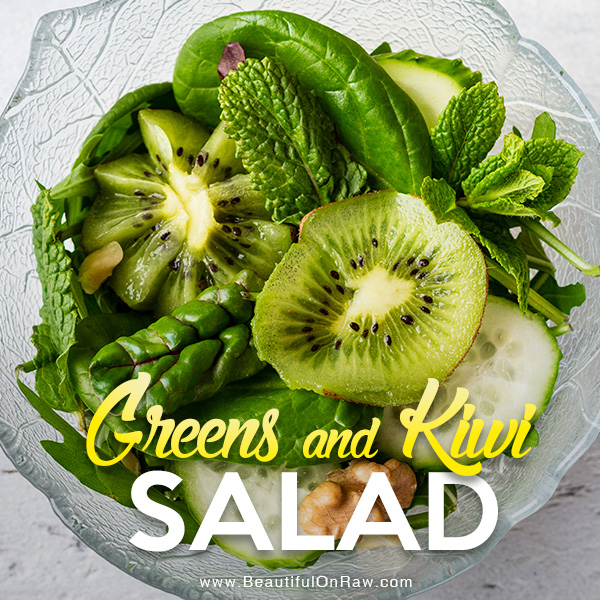 Time to detox! You need some power from your fruits and veggies. Kiwi fruit contains twice as much vitamin C as an orange and gives you more energy. Here's a two-serving salad that gives you a tasty background for this lovely little fruit.
Recipe Author: Beautiful On Raw
Preparation Time:
Serves: 2
---
Ingredients: 
2 cups of baby salad mix
1 small cucumber
2 kiwi fruits
1/4 cup walnut
1 sprig mint
1/4 cup sugar snap peas, trimmed

.
For dressing:
3 Tbsp olive oil
1 tsp fresh lime juice
salt and pepper to taste
Directions:
Wash and dry the salad mix. Slice cucumber thinly. Peel and slice kiwi and add to the salad. Top with walnut, sugar snap peas, and mint leaves.
Pour the dressing over your salad and you're ready to eat. Chilling optional.
Ingredients: baby greens, kiwi, cucumber, walnut, olive oil
Recipe Type: Salad