Pumpkin Maracuya Pudding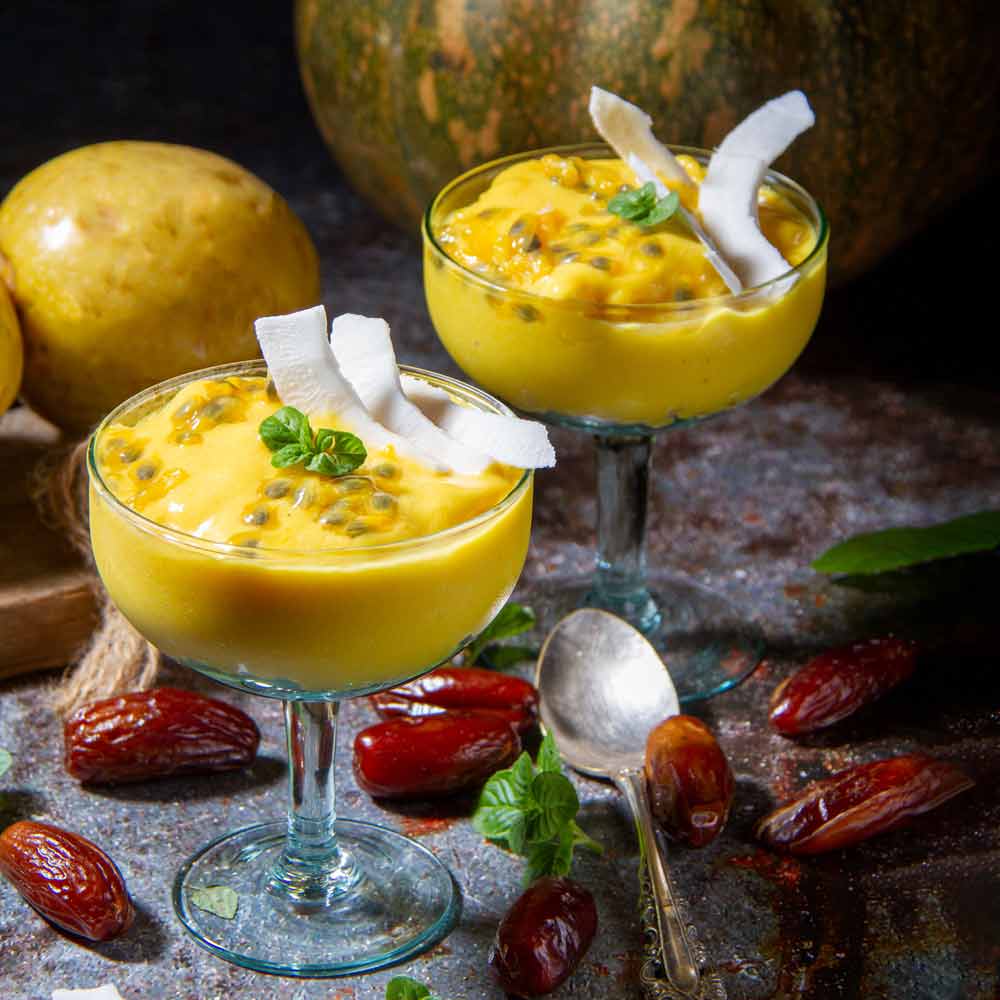 This exquisite dessert offers a delightful alternative to the traditional Thanksgiving pumpkin pie. With a simple and quick-to-make recipe bursting with various flavors, it's a perfect addition to your holiday table. Begin by crafting a luscious cream using soaked cashews, raw pumpkin, coconut, passion fruit juice, and honey.
Renowned chefs emphasize the importance of incorporating different textures into a recipe for perfection. To achieve this, layer the bottom of your serving cups with a combination of whole oat crumbles and dates. For the finishing touch, adorn the top with delicate slices of coconut, passion fruit pulp, and perhaps a sprinkle of nuts of your choice for a crunchy sensation.
Elevate your Thanksgiving dessert experience with this scrumptious creation that balances flavors and textures to perfection.
Recipe Author: Beautiful on Raw
Preparation Time: 10 min
Serves: 4
---
Ingredients:
For the crumble
• 1 cup of whole oatmeal
• 5 dates, seeded, soaked
For the cream
• 1 ½ cups of soaked cashew nuts
• ½ cup of passion fruit juice without seeds
• 1 cup of coconut meat 
• 150g. pumpkin, peeled and diced
• 4 tablespoons of raw honey
To decorate
• a small piece of coconut
• 2 tablespoons of passion fruit pulp
• mint leaves
Instructions:
Combine dates and rolled oats, knead into coarse crumbs, and layer them at the bottom of glasses. Blend drained dates with passion fruit juice, coconut meat, pumpkin, and raw honey until partially homogeneous. Pour the mixture into glasses and garnish with coconut filaments, passion fruit seeds, and mint leaves. Chill in the fridge for optimal flavor; ready to enjoy after four hours.
 
Ingredients: oats, Medjool date, passion fruit, coconut meat, pumpkin
Recipe Type: Dessert