Vanilla Chia Pudding with Mango and Berries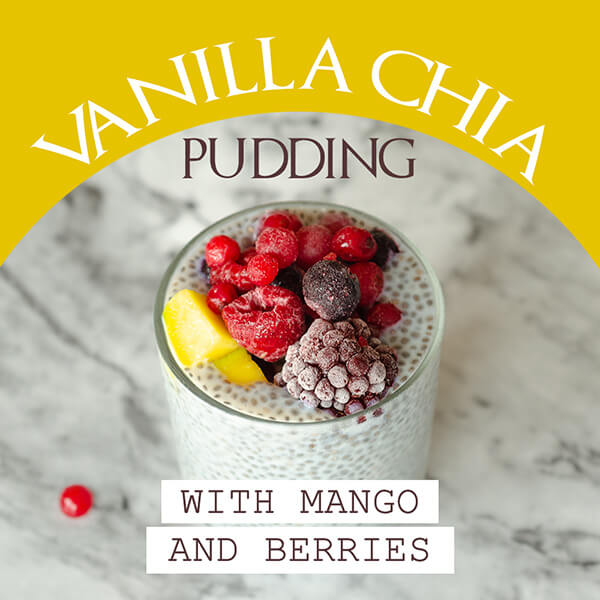 Tiny though they be, chia seeds are about as nutritious as a food can be. They're loaded with plenty of protein, fiber, omega-3 fatty acids, and lots of micronutrients. Roll these little guys into this fabulous recipe, and enjoy a real delight.
Recipe Author: Beautiful on Raw
Preparation Time: 15 min
Serves: 2
---
Ingredients:
¼ cup chia seeds
1 ½ cup almond milk (from soaked raw almonds)
1  Tbsp raw honey (or agave nectar)
¼ vanilla bean
¼ cup raspberries
¼ cup cubed mango
¼ cup blackberries, blueberries, and other berries of your choice
Directions:
Cut the vanilla bean piece in the middle. In a small bowl, combine chia seeds, almond milk, vanilla bean, and agave nectar. Place the mixture in a lidded container and refrigerate overnight. Remove the vanilla bean from the pudding. Mix the pudding with a spoon to homogenize it. Pour the pudding into glasses, top with berries and mango. Add more fruits to your taste.
 
Ingredients: chia seeds, almond milk, vanilla bean, raspberry, mango, blackberry
Recipe Type: Dessert