Creamy Fig Torte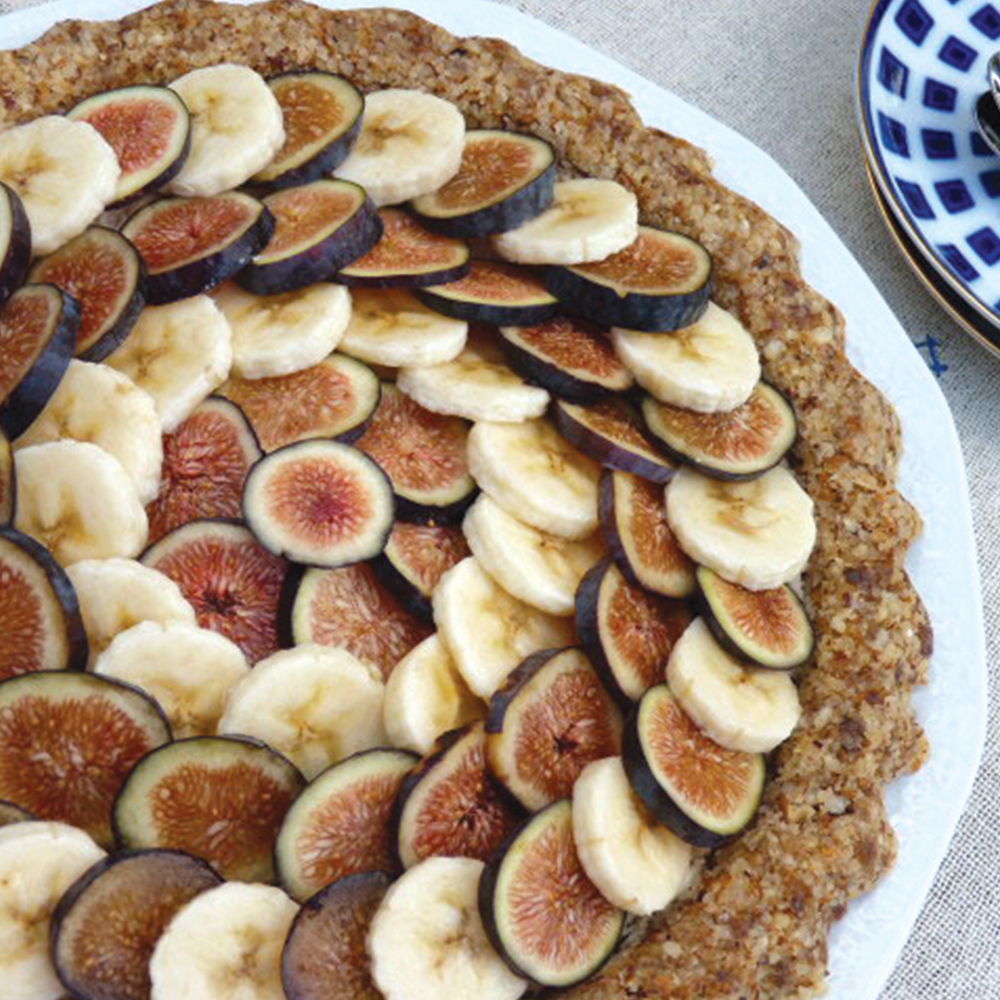 I hope you are not missing out on the fig harvest this fall, and enjoying them fresh straight off the tree or from the market, or adding them to your recipes. Here is one idea on how to use figs in a dessert.
Recipe Author: Beautiful on Raw
Preparation Time: 30
Serves: 5
---
Ingredients:
1 cup raw pecans, soaked overnight and dried in a dehydrator
22-24 fresh ripe figs (any variety), divided, stems removed
"meat" of 1 young Thai coconut
seeds of 1 vanilla bean, or ½ tsp. vanilla extract
1 ripe pear, peeled and core removed
1 tsp. lemon juice
½ tsp. psyllium whole husk (optional, but helps the torte keep its shape)
Prepare the white filling by blending together coconut "meat", vanilla, pear, lemon juice, and psyllium husk. Make a crust mix out of the pecans and 3 of the figs by running them through a food processor. Cut the rest of the figs into circles ¼ inches thick. Using a 6 inch springform pan, start assembling the torte by placing ½ of the cut figs as the first 2 layers, followed by a layer of ½ of the white filling, then another 2 layers of figs, and another layer of filling. Lastly, top with a layer of the pecan crust. When the torte is assembled, place it in the refrigerator for 3 hours to chill. When ready to serve, cover the form pan with a plate and turn it over. Release the lock, and you have a creamy fig torte to enjoy. You can also sprinkle the top with pecan pieces. Note: Preparation time is 30 minutes plus time for soaking and dehydrating nuts as well as cooling the torte.
Ingredients: coconut, figs, lemon, pear, pecans, vanilla
Recipe Type: Dessert