Stuffed Mini-Peppers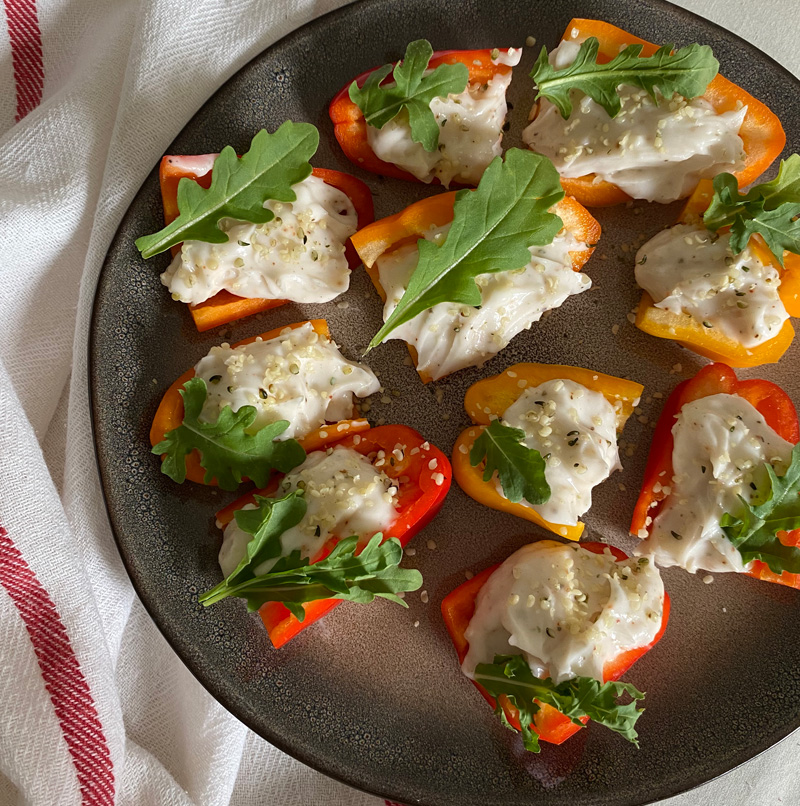 Whether for lunch, dinner, party fare, or just a snack, your guests and family will love these. You might not guess so, given the ingredients list, but kids, especially, find these mini-peppers quite yummy. You'll find a hundred occasions for them. They're easy to do, as well, and might just become a favorite.
Recipe Author: Beautiful on Raw
Preparation Time: 15
Serves: 2
---
Ingredients for 2 servings:
6 mini-peppers
½ cup cashews, soaked overnight
½ almonds, soaked overnight
2 garlic cloves
½ tsp onion powder
3 Tbsp lemon juice
1 Tbsp apple cider vinegar
Arugula for topping
Hemp seeds for topping
Salt to taste
Soak your cashews and almonds overnight. Cut off the heads of peppers, then cut the peppers in half lengthwise. Toss the soaked nuts, garlic, onion powder, lemon juice, salt, and apple vinegar into your blender. Blend until you have a smooth texture. Fill each pepper half with 1 teaspoon of nut-garlic filling. Sprinkle the hemp seeds on top and add the arugula. Voila! Instant delicious.
 
Ingredients: red pepper, cashew, almonds, Arugula, apple cider vinegar
Recipe Type: Appetizer