Breakfast Bowl for a Beautiful You!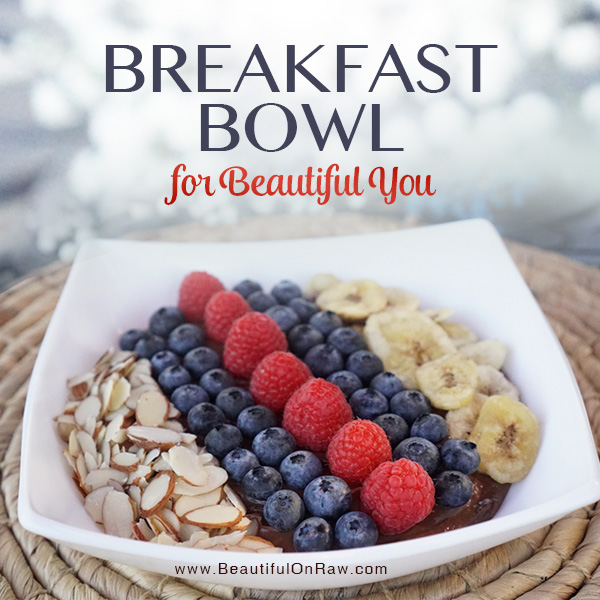 The vitality of internal organs, working properly, brightens your skin and brings a radiance to your face. How profound the meaning of the phrase "beauty comes from within." So eat for beauty! Here is your chocolaty, creamy, yet healthy breakfast. 
Recipe Author: Beautiful On Raw
Preparation Time: 10 Mins
Serves: 2
---
Ingredients
1 Hass avocado
1 banana
1/2 cup raw coconut yogurt
4 Tbsp. raw carob 
3 Tbsp. honey
1 Tbsp. maca powder
Berries for topping and dried banana chips for crunch
Directions:
In a food processor, mix all of the ingredients until smooth. Top with your favorite berries and you're done. Fast, healthy, and delicious! 
Ingredients: avocado, banana, berries, honey
Recipe Type: Appetizer