Tomato Tulips Appetizer for Mother's Day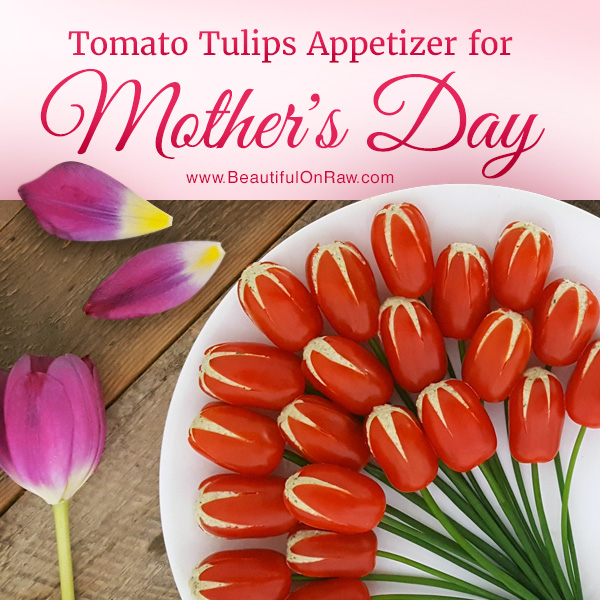 Here's a fun and original way to create an appetizer. Try making this delicious bouquet of tulips for Mother's Day!
Recipe Author: Beautiful On Raw
Preparation Time: 30 minutes
Serves: 5
---
 Ingredients for filling:
  2 cups of cauliflower
 ¼ cup hemp seeds
  2 tbsp. of lemon juice
  2 tbsp. of tahini paste
  2 tbsp. of olive oil
  1 clove of garlic
  salt & pepper to taste
 Ingredients to make flowers:
  handful of scallions or chives.
  cherry tomatoes
 Directions:
First, make 2 or 3 cuts across the top of each tomato, punch a hole on the bottom where you will stick chives as a stem for your tulip. Then, in your food processor, mix all ingredients until the texture is smooth. Using a pastry bag or a small Ziploc bag, fill each tomato. Insert chive stems into the bottom of each tomato. Arrange each "flower" on a platter in the shape of a bouquet.
Ingredients: cherry tomatoes, tahini, cauliflower, hemp seeds
Recipe Type: Appetizer