Cranberry Pear Pecan Sauce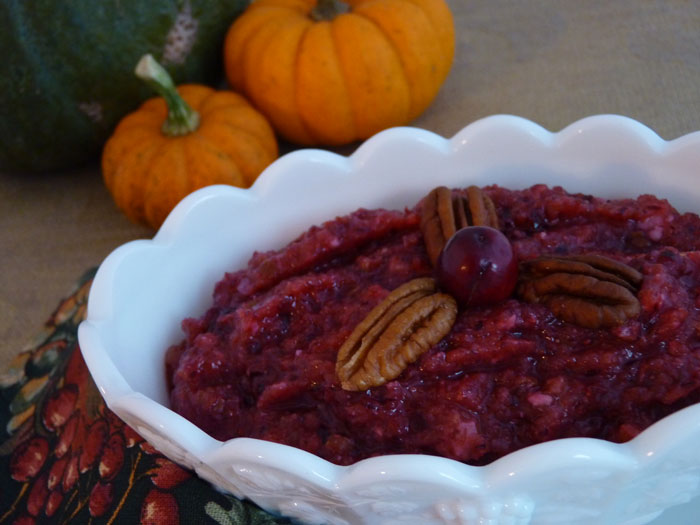 Cranberries are an integral part of the Thanksgiving or Christmas meal, but there is no reason not to include them in your casual food preparation. In fact, the only reason you would not use cranberries is if they aren't in season and you can't find them fresh.
Recipe Author: Beautiful on Raw
Preparation Time: 20
Serves: 4
---
Ingredients:
12 oz fresh cranberries
2 pears, core and seeds removed, chopped
1/2 cup freshly squeezed orange juice
4 Medjool dates, presoaked, pit removed, and chopped
1 Tbs. flax seeds, ground
2 tsp. orange peel, finely chopped
1/2 tsp. cinnamon
pinch sea salt
½ cup pecans, presoaked
Place all ingredients, except pecans, into a food processor, and pulse until the mixture is mostly blended. Add pecans, and pulse a few times to break them into smaller pieces within the mix, but do not grind them up completely.  Transfer to a bowl. Refrigerate for 30 min. before serving.
Ingredients: cinnamon, cranberry, dates, flax seeds, orange, pear, pecans
Recipe Type: Dessert