Creamy Summer Squash Onion Soup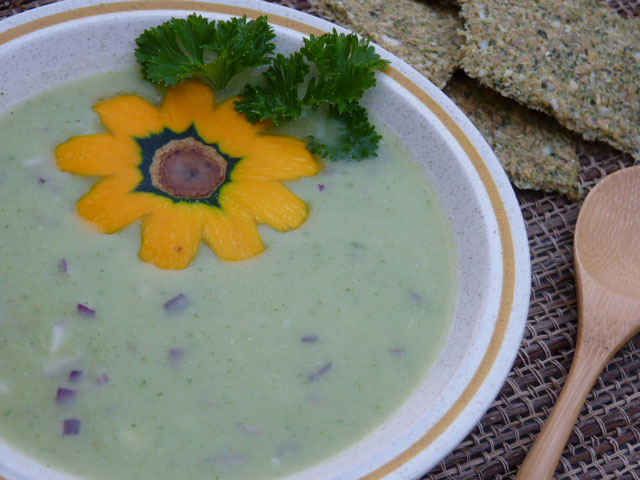 When the weather turns hot, we naturally gravitate towards lighter meals. Raw soups are a perfect solution – quick, satisfying, and nutritious. Use the whole squash for this soup, since its seeds are quite soft, and the peel contains many nutrients you cells will appreciate.
Recipe Author: Beautiful on Raw
Preparation Time: 15
Serves: 2
---
Ingredients:
"meat" of 2 young Thai coconuts
2 ½ cups yellow summer squash
1 ½ cups water
2 tsp. lemon juice
2 Tbs. parsley, finely diced
2 Tbs. cilantro, finely diced
¾ tsp. Celtic sea salt
pinch black pepper
¼ cup red onion, minced
Blend all the ingredients, except onions, in a powerful blender until smooth. Transfer to a bowl, add minced onion and stir it in. Pour into soup bowls and enjoy.
Ingredients: cilantro, coconut, lemon, parsley, red onion, squash
Recipe Type: Soup