Mango Soup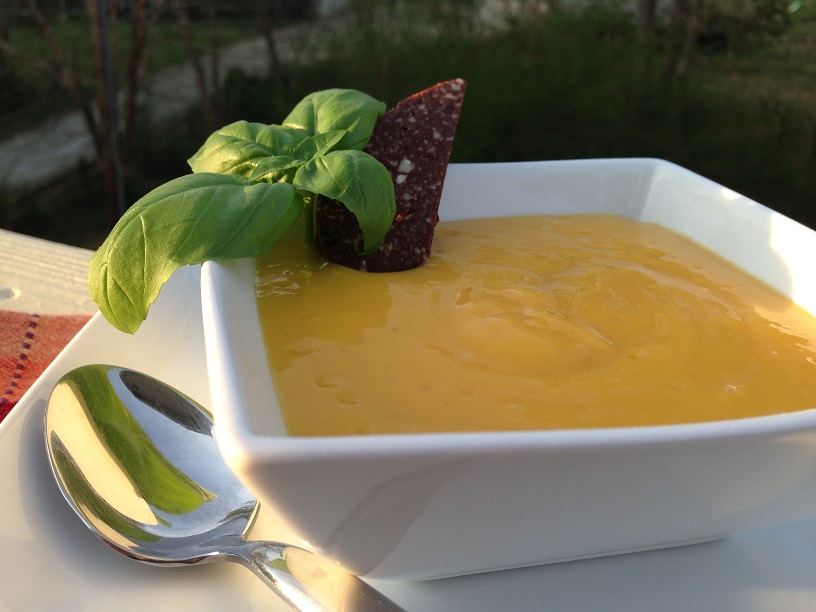 This recipe is courtesy of Donna Weidler.
Recipe Author: Donna Weidler
Preparation Time: 20
Serves: 2
---
Ingredients:
1 organic banana – peel removed – coarsely sliced
2 organic mangos – peeled and – coarsely sliced/chopped
Water from 1 coconut
Flesh from ½ of the above coconut
½ cup fresh squeezed organic orange juice
a pinch of each of

Ceylon cinnamon
Chinese Cassia cinnamon
Allspice
Cardamom
Clove
Himalayan salt
Throw all in a blender and enjoy. Note: It can be served with raw crackers and it's great the next day, too!
Ingredients: banana, coconut, mango, orange