No-Meat Meatballs (Brought to You by Quinoa)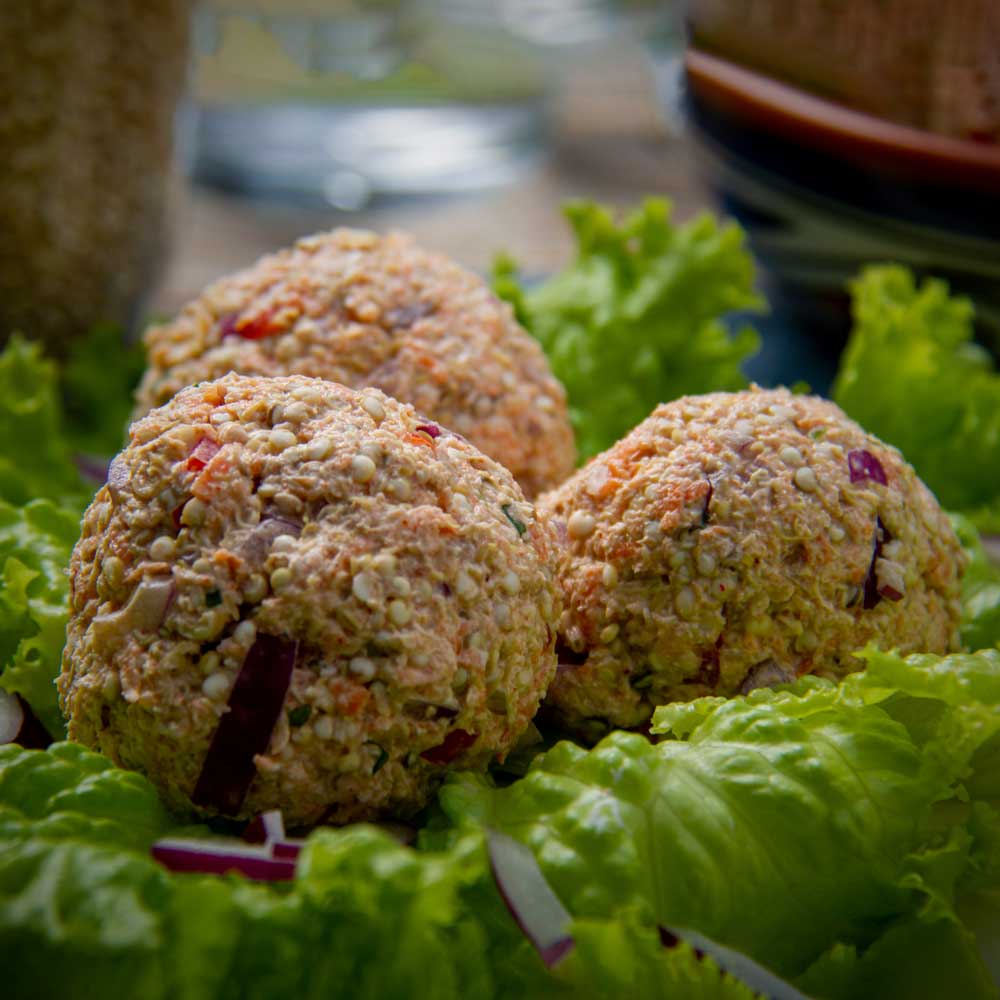 Quinoa, a member of the amaranth family, is an annual crop cultivated mainly for its highly nutritious seeds, rich in protein, fiber, B vitamins, and minerals—more than you'll find in most grains.
These raw quinoa "meatballs" are delicious, whatever your food preferences may be. They offer a smooth consistency, with an intense flavor given by the onion, garlic, coriander, and your chosen seasonings. We use turmeric, which, along with the carrot, provides a lovely color.
 
Recipe Author: Beautiful on Raw
Preparation Time: 30 min
Serves: 12 balls
---
1 cup of quinoa
1 small carrot
1 small purple onion
1 red chili, optional
1 tablespoon chopped cilantro
1 small garlic clove
1 teaspoon of turmeric powder
Salt and pepper to taste.
Instructions:
It's important first to soak and sprout the quinoa seeds to make them easier to digest. Rinse the quinoa thoroughly, soak it in water for 2 to 4 hours, then rinse it again before draining. Next, let the quinoa sit in a sprouting jar or a covered bowl for a day or two, rinsing it with water a few times a day till small sprouts start to appear. 
Place the drained quinoa in a grinder and grind until it turns to thick paste. Grate the carrot finely. Chop the onion and chili as small as possible. Put the vegetables and the ground quinoa in a bowl, and add the coriander, turmeric, crushed garlic, salt,  and pepper to taste. Knead until you get a dough that easily comes off your hands.
Shape these faux meatballs to your liking and serve them on a bed of lettuce. If you like, add a vinaigrette when serving.
 
Ingredients: quinoa, carrot, purple onion, chili powder, turmeric, garlic
Recipe Type: Main Course