Vegan Black "Caviar"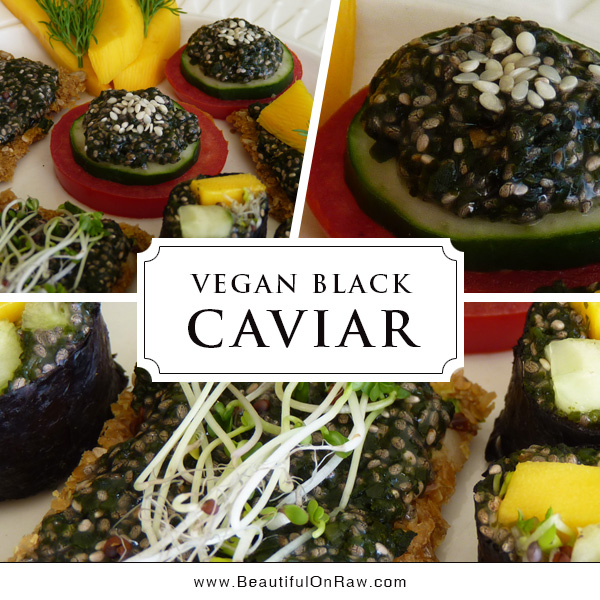 Real caviar... Some people are scared of fish eggs. Others don't eat it for ethical reasons. Most find it expensive. Here's a great vegan alternative—whether you regularly eat vegan or not. This one's so nutritious you could enjoy it darn near daily! 
Recipe Author: Beautiful on Raw
Preparation Time: 5 min. plus time for soaking the seeds.
Serves: 2 cups
---
Ingredients:
▪  1/3 cup chia seeds
▪  1 1/3 cup water
▪  4 Tbsp. wakame seaweed, ground finely in a coffee grinder
▪  ¼ tsp Himalayan salt, or to taste
▪  ½ tsp. ground coriander seeds.
Soak chia seeds in water for 15-20 min. Mix in wakame, salt and coriander. Black "caviar" is ready. Use it as a spread on crackers and veggies, in sandwiches, or in sushi rolls.
Ingredients: chia seeds, water, wakame, sea salt, coriander seeds
Recipe Type: Main Course