Arugula and Pear Salad with Pomegranate Seeds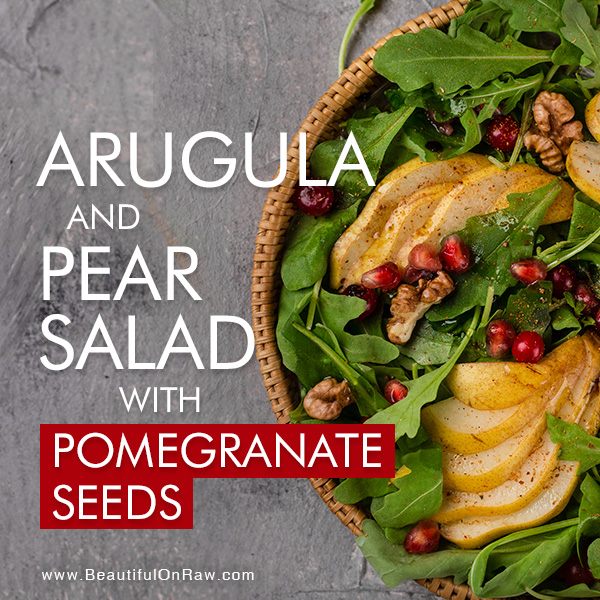 This bright, fresh, arugula salad with nutrient-rich pomegranate seeds, pears, walnuts, and cranberries is sure to chase away your winter blues!
Recipe Author: Beautiful On Raw
Preparation Time:
Serves: 4
---
Salad ingredients:
3 cups baby arugula
1/2 cup pomegranate seeds
1/4 cup cranberries
2 sweet pears
1/4 cup walnuts
Dressing:
2 Tbsp fresh squeeze lemon juice
3 Tbsp extra virgin olive oil
1/4 tsp pepper
1/4 tsp sea salt
Directions:
Make the dressing by mixing together the lemon juice, olive oil, salt, and pepper. Combine the arugula, walnuts, pomegranate seeds, and cranberries in a bowl. Place on serving plates. Cut the pear into thin slices and put on top. Pour on the dressing and you're ready to eat.
Ingredients: Arugula, pear, pomegranate seeds, cranberry, walnut
Recipe Type: Salad