Carrot Pasta with Chili Persimmon Sauce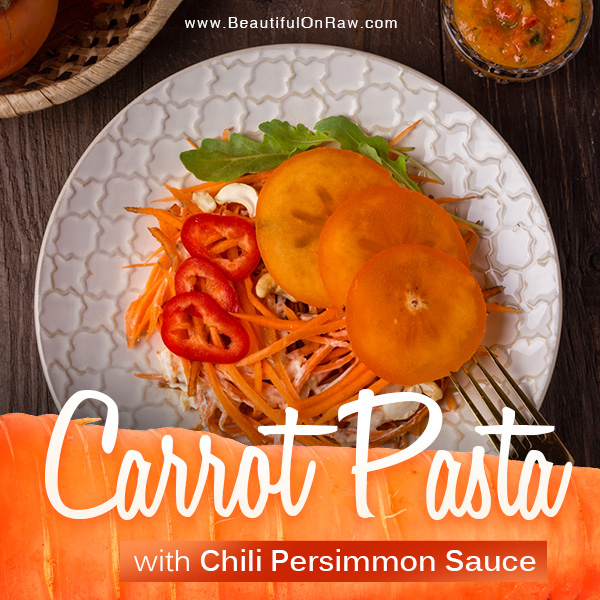 Decidedly not your ordinary pasta…or your ordinary sauce. Yet it's easy, quick, and delicious, with just a touch of the exotic.
Recipe Author: Beautiful On Raw
Preparation Time:
Serves:
---
Ingredients
For carrot pasta:
1 large carrot pilled and sliced into noodles
1/4 cup raw cashews, crushed
1 Tbsp coconut milk
For persimmon chili sauce:
1/4 cup persimmon purée
1/2 tsp chopped chili pepper
1 tsp chopped fresh cilantro
1 pinch of sea salt
Directions:
To prepare the persimmon chili sauce, combine all ingredients in a bowl and mix together. Place the carrot noodles on the plate. Add the crushed cashew 
pieces and coconut milk. Pour the persimmon chili sauce over the pasta. Serve with persimmon slices.
Ingredients: carrot, cashew, persimmon, coconut milk, cilantro
Recipe Type: Salad