Pumpkin Pie Trifle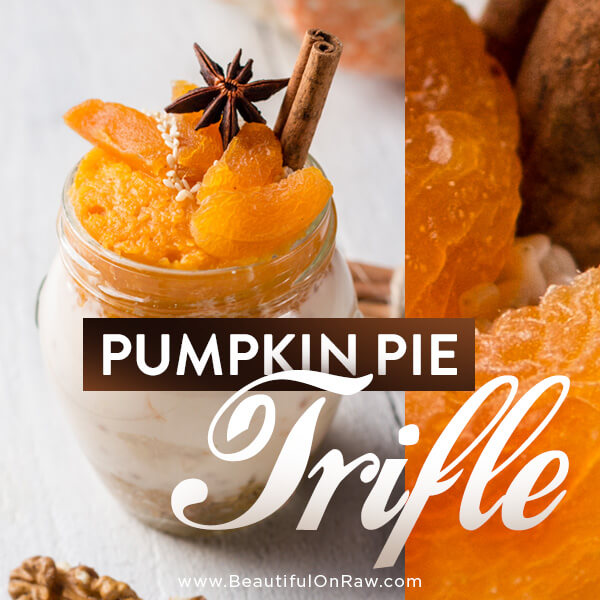 This delightful trifle brings your favorite fall flavors together! Try to make this amazing 3-layer dessert. It's easy.
Recipe Author: Beautiful On Raw
Preparation Time: 20 min
Serves: 2
---
Ingredients for first layer:
1/4 cup dates
1/4 cup oats
Ingredients for second layer:
1/2 cup coconut milk
1 tsp pumpkin pie spice
2 Tbsp raw honey
1/4 tsp sea salt
3 Tbsp chia seeds
Ingredients for third layer:
To serve: dried apricots, cinnamon, anise, cocoa powder.

Directions:
Blend the first layer's ingredients in a food processor. Place the first layer in a glass. Мix the second layer's ingredients and add into the glass on top of the first layer. Add the top layer of pumpkin puree and serve with dried apricots, cinnamon, anise, and cocoa powder. Enjoy!
Ingredients: pumpkin, coconut water, dates, apricot, chia seeds
Recipe Type: Dessert